"In addition to taking pictures of auras around people, places, and things, I am experienced in photographic illustration for ads, brochures, and websites, as well as portraits, head shots, wedding photography, bands and individual musicians."    ~ Lorna, Photographer

You Can View Samples of My Work:
Musicians Gallery
Portrait Gallery
Creative Fine Art Photos
Auric Field Photos
More Auric Field Photography
Video Productions
Lorna Reichel Photographer

Please contact me if you need a photographer; to purchase prints and stock images; or to view my portfolio.  Call  (518) 383-9066.
---
Experience and Client List:
Location Work – Holistic centers, spiritual retreats, conferences, medical office, massage therapists, night clubs, farms, classes, malls, cities, schools, bed & breakfast….  Clients include: NOFA, Capital Region Magazine, Crossgates Mall, Dean Witter Reynolds Inc., Food From Home, Holiday Inn, National Heritage Trust, Roanoke College, Saratoga Raceway,  First Albany Corp, March of Dimes, Capital District YMCA, National Multiple Sclerosis Society.
Still Life – Food, jewelry, toys, electronics, art, catalogs, web, direct mail, print . . .  Clients include:  Bitwise Designs, Capital Region Magazine, Food From Home,  National Heritage Trust, Teledyne Gurley.
Portrait Photography – Formal and Candid Portraits. Political Candidates, Senior Portraits, Graduation Portraits, Musicians, Bands, Performances, Weddings & Special occasions. Head shots and Group shots for marketing. Clients include: Lynn Monroe, Clinical Herbalist & Cancer Guide; Barbara Allen; Donna Bird, CSW, CCH; Joyce Wilson, RN, RMT; Steven Oshins, DDS web, direct mail, print; Casablanca Central Hair Design; Holli Rossi, Personal Coach; Nick Martinez, Artist; Maryjane Cleary, Star Readings; Ruth Ann Smalley, Author and Energy Medicine Practitioner; Bands/Musicians including Randy and the Goats, Gray Things, Jack Empie Music…
"I LOVE the beautiful work you did for me! My husband has remarked more than once how much he loves the picture we chose–that you photographed!" – Barbara


"Lorna has an eye of compassion that sees the very best in you. She then uses her camera's eye to catch the sparkle in a photograph so others can see it too!"  – Abigail Thurston, Savvy Holistic Woman, NY
Lorna Reichel Photographer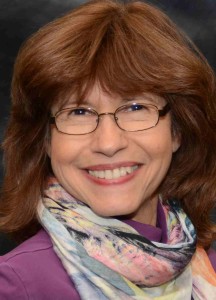 Background – Masters of Fine Arts Degree in Photography from SUNY University at Buffalo. I spent a year and a half working in New York City for various photographers and photo studios. The last studio I worked for before opening my own studio, was the John Uher Studio, where we did primarily food photography (editorial illustration) for national magazines such as Family Circle, Women's Day, 1001 Home Ideas, and Good Housekeeping. Experienced in studio and location work.