Testing

I Measure and analyze energy fields around people, plants, animals, things, and places.  I can test the effectiveness of a product and service, and provide you with documentation. Psychic and mental energy, and seemingly paranormal phenomena can be measured. The technologies and techniques I use may include Resonant Field Imaging, Energy Mapping, Auric Field Photography, and dowsing.
Investigative Research Reports
I can provide you with a comprehensive written report with explanations, photographs and/or energy maps of findings.
Interests
My interests include: power of your heart and intention, thoughts & feelings to change energy/matter;  Consciousness, beliefs & reality systems and their relationship to health and transformation.
Payment Accepted
Cash, Personal check, Money order or Cashiers check is required at the time of booking your consultation and session(s).  Note: I do not accept Credit Cards at this time.
---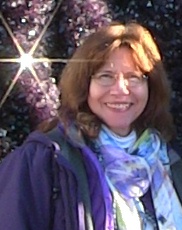 Subtle Energy Research
Lorna Reichel, MFA, BS,
Call (518) 383-9066
About Lorna 
Testimonials | Energy Sessions |Top of Page|   Home | Aura Imaging | SampleRFIReport – Full Body Aura Image, Brain Map & Interpretation |Drum Key Aura | Measuring Auras  |  Auric Field Photography | Geopathic Energy | Reconnective Healing |  Octahedral Oscillator Energy  |  Aura Imaging & Quantum Healing
Energy Testing  |  About Energy Work  |  EMF Home Safety Surveys | Contact